Cytat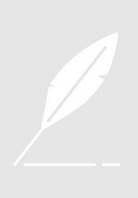 Czytelnicy którzy lubią ten cytat
Cytaty autora, Christopher Hamlin (12)
There is an irony here. For most of a century the vigorous response to cholera had exceeded what science could warrant. That response to cholera had been part of a wave of moral, social, and sanitary reform, part of a great clamor for human freedom. Action had gone far beyond knowledge. Now there was knowledge, but the indicated action exceeded political possibility. You could stop cholera, but people would not like it, and it would not pay, and it would inconvenience trade. That century of struggle had only revealed the indomitable rule of capital.

więcej Christopher Hamlin

–

Cholera. The biography.
Zobacz wszystkie
Jak mogę dodać nowy cytat?
Znajdź autora lub książkę, następnie w sekcji "cytaty" kliknij link Dodaj cytat.