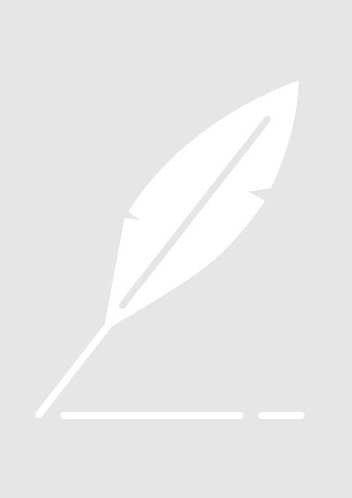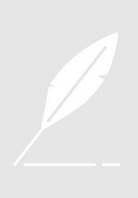 Rami Bleckt is a well known Russian-born psychologist, Vedic astrologer, philosopher, and doctor of psychology. He is one of the most popular Russian-speaking astrologists in the world, based on mass-media reports.
After graduating from high school, he enrolled in a military academy in St. Petersburg (Russia). He studied in a special experimental group which prepared officers for the Soviet Army's Elite Paratroopers Brigades. Well-known military psychologists, psychotherapists and teachers were working with this select group of students. The goal was to try and answer questions such as: What are a person's limits when under extreme duress? Does a person's internal state of mind influence the ability to achieve specified results? Was it possible to create a 'super warrior' from an average person by changing his internal state of mind?
By studying many psychological techniques, Rami was able significantly to improve his ability to excel in areas of his focus. For instance, it was easier to complete various sports' tests and receive the title of Master of Sports in several disciplines. These techniques also helped improve the quality of his learning at the Military Academy. Together, this created inside of him a trust in the power of psychological methods, and a conviction that our subconscious and our internal state of mind have a great influence on our lives.
During his studies, Rami began reading Christian literature, and later Eastern philosophy and other religious books. After his graduation from the Academy, he served as an officer in a special unit of the Soviet Paratroopers Brigades. He continued studying sports psychology, wrote articles, and participated in activities of the military scientific society.
Plunging deeper into the studies of yogic practices and Vedic literature, he realized that they were the basis of successful psychological techniques used by his teachers in the Military Academy. Rami understood that those techniques were a small part of the legacy which has been left to the world by devout Indian sages.
After this profound realization, he left military service and became a monk for five years. During that time, he traveled and stayed in different Ashrams in India and other countries. He studied spiritual practices, Indian astrology, and Eastern and Buddhist philosophy and psychology. While continuing to study and work on his own character improvement, Rami started popularizing the received knowledge and wisdom. In 1995, he began giving personal consultations to people. He also began teaching the fundamentals of Eastern and religious psychology on college campuses. He began conducting educational lectures and seminars which have since ignited great interest in Russia, Canada, the USA, Lithuania, Kazakhstan, Israel, and Great Britain. The lectures and seminars continue to this day. His reputation has led him to other arenas, such as an invitation by the Russian Ministry of Internal Affairs to conduct lectures for prisoners in four different prisons.
By blending the ancient knowledge of wise sages and the latest achievements of modern science, Rami has developed many unique, personal courses and workshops: "Learning Vedic Astrology and Alternative Psychology Easily through Love", "The Anatomy of Success", "Vedic Astro-Psychology", "Practical Techniques of Eastern Psychology for a Westerner", "Alternative Psychotherapy", "The Influence of the Planets on our Destiny and Health", "Four Steps on the Way to Highest Harmony", "The Alchemy of Happiness", "Fast Personal Growth with the Help of Eastern Psychology", "Ten Steps on the Path to Perfection", "Harmony in Private Life – The Relationship Between Man and Woman", and others.
These seminars and workshops have been successfully carried out in Israel, Russia, the USA, Canada, and Kazakhstan. Rami was elected 'best teacher' at the fifth international festival of "Stars of Western and Eastern Psychology" in 2004. In 2007, he received the international award of Alquimia as "Person of the Year in Workshop Trainings". (Details are available at the website www.premia-alhimia.ru).
Rami is the author of over 100 educational articles, ranging from research on consciousness, extremely deep-set emotions, the role of the subconscious in human life, the influence of the planets on the human psyche, the nature of the mind and its influence on our life, how a person's fate depends on his character, and many others. His doctoral thesis topic was "Ancient wisdom in retrospective". Rami wrote a book titled, "Destiny and Me". He regularly participates in mainstream radio and TV programs in several countries. His articles are constantly featured in popular newspapers and magazines.
Since 2006, every March Rami has held an annual festival of leaders of Eastern and Western psychology in Israel. By professional repute, this forum is one of the best in its category in the world.
In 2007, he founded and became chief editor of the international Russian-language magazine, "Thanksgiving with Love".
Rami is a personal, independent advisor and consultant for many political leaders, famous public figures, and well-known businessmen in several countries of the world.
Since 2004, he has headed the non-profit International Association of Eastern Psychology. Its main goal is to provide people with opportunities to become healthy, happy, and harmonious on the basis of ancient wisdom and modern scientific achievements.
In May 2008, Rami Bleckt graduated from the American Vedic Research Institute's complete course of "Vedic Astrology". He also participated in Aiurveda, a course taught both for beginners and professionals. The head of the Institute, Dr. Frouly, personally presented him his diploma as recognition for graduating from this, the most prestigious Vedic education center outside of India. Dr. Frouly also expressed his appreciation for Bleckt's study of both Vedic astrology and Eastern psychology.
Średnia ocena książek autora
5,5
/ 10
2 przeczytało książki autora
4 chce przeczytać książki autora
Sortuj: