Chris Beckett
Chris Beckett is a British social worker, university lecturer, and science fiction author. He has written several textbooks, dozens of short stories, and three novels. Beckett was educated at the...
Chris Beckett is a British social worker, university lecturer, and science fiction author. He has written several textbooks, dozens of short stories, and three novels.

Beckett was educated at the Dragon School in Oxford and Bryanston School in Dorset, England. He holds a BSc (Honours) in Psychology from the University of Bristol (1977), a CQSW from the University of Wales (1981), a Diploma in Advanced Social Work from Goldsmiths College, University of London (1977), and an MA in English Studies from Anglia Ruskin University, Cambridge (2005). He has been a senior lecturer in social work at APU since 2000. He was social worker for eight years and the manager of a children and families social work team for ten years. Beckett has authored or co-authored several textbooks and scholarly articles on social work.

Beckett began writing science fiction short stories in 1990, and had his first science fiction novel, The Holy Machine, published in 2007. He published his second novel in 2009, Marcher, based on a short story of the same name. (The Holy Machine and Marcher were issued by Cosmos in 2009 as mass market paperbacks.) Paul Di Filippo reviewed The Holy Machine for Asimov's, calling it "One of the most accomplished novel debuts to attract my attention in some time...", Michael Levy in Strange Horizons called it "a beautifully written and deeply thoughtful tale about a would-be scientific utopia that has been bent sadly out of shape by both external and internal pressures." and a review in Interzone by Tony Ballantyne declared, "Let's waste no time: this book is incredible."[unreliable source?]His latest novel, Dark Eden was called by Stuart Kelly, of The Guardian, "a superior piece of the theologically nuanced science fiction". While Valerie O'Riordan, in Bookmunch, called it "a science-fiction dystopian tale in the vein of Russell Hoban's Ridley Walker or Patrick Ness's YA trilogy, Chaos Walking – or, if we're to go classical and mainstream, maybe Lord of the Flies" and "a character study of unconscious political ambition".

Beckett has written over 20 short stories, many of them originally published in Interzone and Asimov's. Several of his short stories have appeared among the top three favorites in Interzone's annual readers' polls. Several have also been selected for republication, including in volumes 9, 19, 20, and 23 of The Year's Best Science Fiction, volumes 5 and 6 of the Year's Best SF, Robots and A.I.s in the Jack Dann and Gardner Dozois Ace anthology series.[unreliable source?]

He is also the author of several social work textbooks

Human Growth and Development An introduction to emotional, psychological, intellectual and social development throughout the lifespan. Written for students training in fields such as Social Work, Healthcare and Education, the book covers topics which are central to understanding people whether they are clients, service users, patients or pupils. Reviews: "An excellent text. Engages the reader and presents seminal theory in an easy to grasp format which I have found invaluable when teaching undergraduate nursing students." - Maureen Campbell, School of Nursing and Midwifery, University of Dundee

"This second edition provides a wide-ranging and insightful analysis to psycho-social development across the lifespan. Highly recommended." Dawn Judd, Senior Lecturer in Social Work, University of Central Lancashire

"One of the great strengths of Beckett's writing is that his style is accessible to new undergraduates and he makes sure that complex material is summarised in a way that enables students to understand difficult issues." - Jacqueline Hughes, University of Huddersfield

"This is an excellent read. An impressive array of theoretical underpinnings applied to contemporary practice. Indeed a recommended read for students across the health and social care professions." - Michelle Davies, Academic Leader-Inter-Professional Practice (Social Work & Youth Work), University of Wales, Newport

Essential Theory for Social Work Practice "I can say without equivocation this text is without doubt the best book about social workI have read. Chris Beckett explores the purpose, values activities and theories of social work in an ever-changing social context that is clearly identified and examined - Stephanie Petrie, University of Liverpool"


źródło opisu: http://en.wikipedia.org/wiki/Chris_Beckett
pokaż więcej
Wywiad z autorem
Chciałbyś zadać pytanie swojemu ulubionemu autorowi?
Dołącz do grupy "
Rozmowy z autorami
" i zaproponuj pytania, my zorganizujemy wywiad.
Dyskusje o autorze
zobacz kolejne

Tylu naszych czytelników chce przeczytać książki tego autora.
Tyle osób przeczytało książkę tego autora.
Tyle książek tego autora znajduje się w naszej bazie.
Czytelnicy (362)
Powiązane treści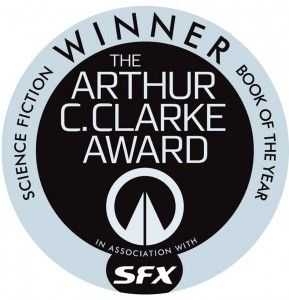 "Kolej podziemna" najlepszą powieścią science fiction?
Colson Whitehead do swojej imponującej listy nagród za powieść "Kolej podziemna. Czarna krew Ameryki" dołożył kolejną. Wczoraj wieczorem otrzymał nagrodę im. Arthura C. Clarke'a, przyznawaną najlepszej powieści science fiction. Czy "Kolej podziemna" to istotnie powieść fantastycznonaukowa?
więcej
więcej powiązanych treści