Audre Lorde
(Gamba Adisa)
Poet, writer. Born Audre Geraldine Lorde on February 18, 1934, in New York, New York. Raised in New York, Audre Lorde grew up to a leading African American poet and essayist who gave voice to issues...
Poet, writer. Born Audre Geraldine Lorde on February 18, 1934, in New York, New York. Raised in New York, Audre Lorde grew up to a leading African American poet and essayist who gave voice to issues of race, gender, and sexuality. Her love of poetry started early, and she began writing as a teenager. Lorde attended Hunter College, working to support herself through school. After graduating in 1959, she went on to get a master's degree in library science from Columbia University in 1961.

For most of the 1960s, Audre Lorde worked as a librarian in Mount Vernon, New York, and in New York City. She married attorney Edwin Rollins in 1962, and the couple had two children—Elizabeth and Jonathan. The couple later divorced.

Her life changed dramatically in 1968. Her first volume of poetry, First Cities, was published, and she left her job as a head librarian at Town School Library in New York City that year. Also in 1968, Lorde taught a poetry workshop at Tougaloo College in Mississippi, witnessing first-hand the deep racial tensions in the South. She would later teach at John Jay College and Hunter College in New York.

Audre Lorde's third volume of poetry, From a Land Where Other People Live (1973), earned a lot of praise and was nominated for a National Book Award. In this volume she explored issues of identity as well as concerns about global issues. Her next work, New York Head Shop and Museum (1975), was more overtly political than her earlier poem collections.

With the publication of Coal by a major book company in 1976, Audre Lorde began to reach a larger audience. The Black Unicorn (1978) soon followed. In this volume, Lorde explored her African heritage. It is considered one of her greatest works by many critics. Throughout her poetry and other writings she tackled topics that were important to her as a woman of color, as a lesbian, as a mother, and as a feminist.

Besides poetry, Audre Lorde was a powerful essayist and writer. In terms of her nonfiction work, she is best remembered for The Cancer Journals (1980), in which she documents her own struggle with breast cancer. Having undergone a mastectomy, Lorde refused to be victimized by the disease. Instead she considered herself—and other women like her—to be warriors. The cancer later spread to her liver and this latest battle with the disease informs the essay collection, A Burst of Light (1989). This time she chose to pursue alternative treatments rather than to opt for more surgery.

Audre Lorde battled cancer for more than a decade and spent her last few years living in the U.S. Virgin Islands. Around this time, she took an African name—Gamba Adisa—which reportedly meant "she who makes her meaning clear." Audre Lorde died on November 17, 1992, on the island of St. Croix. During her long career, Lorde received numerous accolades, including an American Book Award for A Burst of Life in 1989. She is remembered for being a great warrior poet who valiantly fought so many personal and political battles with her words.


źródło opisu: http://www.biography.com/articles/Audre-Lorde-214108

źródło zdjęcia: http://mrzine.monthlyreview.org/2005/index171105.html
pokaż więcej
czytelników:
134
| opinie:
4
| ocena:
7,94
(18 głosów) |
inne wydania:
1
The Cancer Journals
The Cancer Journals is a 1980 book of non-fiction by Audre Lorde. It deals with her struggle with breast cancer.
czytelników:
2
| opinie:
0
| ocena:
5
(1 głos)
Zami: A New Spelling of My Name
ZAMI is a fast-moving chronicle. From the author's vivid childhood memories in Harlem to her coming of age in the late 1950s, the nature of Audre Lorde's work is cyclical. It especially relates the...
czytelników:
1
| opinie:
0
| ocena:
0
(0 głosów)
Wywiad z autorem
Chciałbyś zadać pytanie swojemu ulubionemu autorowi?
Dołącz do grupy "
Rozmowy z autorami
" i zaproponuj pytania, my zorganizujemy wywiad.
Dyskusje o autorze
Przeczytaj także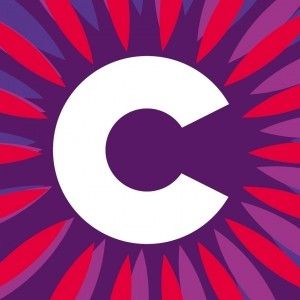 Festiwal Conrada 2018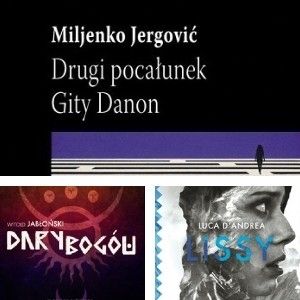 Czytamy w weekend
zobacz kolejne

Tylu naszych czytelników chce przeczytać książki tego autora.
Tyle osób przeczytało książkę tego autora.
Tyle książek tego autora znajduje się w naszej bazie.
Czytelnicy (22)